Day 2 :
Keynote Forum
LMI, USA
Time : 09:30-10:10

Biography:
Dan DuBravec is a senior consultant at LMI, a not-for-profit consulting firm headquartered in the Washington, D.C. area. Mr. DuBravec leads IT implementation projects and holds multiple EHR certifications, as well as a BS in product design from Illinois State University and an MS in educational technology leadership from George Washington University. His published articles on EHRs and Genomic data have been featured in the Journal of AHIMA (American Health Information Management Association). He is currently working with George Mason University on a research project focused on the Shareability and Accessibility to Big Genomic Data.
Abstract:
Healthcare providers are turning to predictive analytics technology and then integrating it with telemedicine to collect data from physician/patient video conferences, email and IoT monitoring for irregular vital signs. The aggregation and analysis of this data determines the best approach to improved clinical care. By predictively identifying patients at elevated risk, remote patient encounters will reduce repeated re-admission to hospitals and lower patient costs. The benefits are many, but Health IT administrators must be diligent in implementing and maintaining privacy standards and policies which protect patient health data. Policies, procedures, rules and roles must be part of an overall data governance strategy for telemedicine and patient analytics.
Massive amounts of clinical data are now being ingested into electronic health records (EHRs), ranging from ultrasound, X-ray, CT and MRI images, coupled with patient medical history, and most recently, genomic information. The centralization of patient information into health data lakes is creating vast amounts of unstructured information. This data will be used to create comprehensive predictive models and then pulled into EHRs, accelerating automated clinical support with life-saving interventions.
The most promising application of telemedicine and predictive analytics has been its impact on improving the quality of care in rural areas of the United States. Evidence suggests that the use of telemedicine results in a decreased need for in-person follow-up visits with medical providers. When physician specialists for personalized medical needs are required, and the patient lives in a rural area, telemedicine provides remote medical consultation within the comfort of the patient's home. By allowing physicians to monitor their patients' health on an on going basis remotely, and then analyzing this data, illness is treated early on before it becomes life-threatening. In addition to the convenience and insights tele-predictive modeling creates, there is a reduction in the overall cost of care.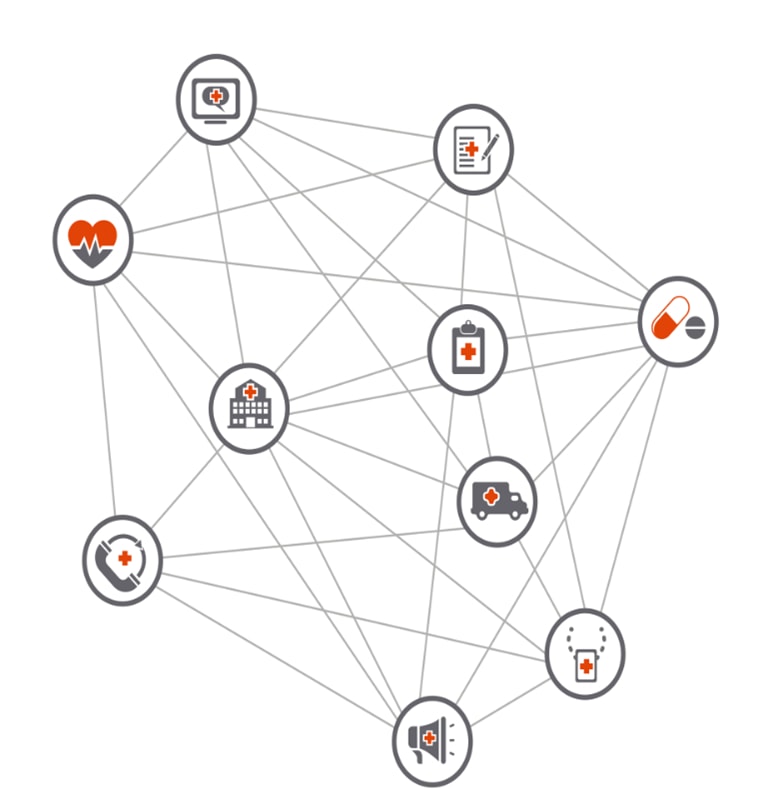 Recent Publications:
Payne, T. H., Corley, S., Cullen, T. A., Gandhi, T. K., Harrington, L., Kuperman, G. J., Zaroukian, M. H. (2015, May 29). Report of the AMIA EHR 2020 task force on the status and future direction of EHRs. Retrieved from Journal of the American Medical Informatics Association: http://jamia.oxfordjournals.org/content/earl /2015/08/14/jamia.ocv066.
Reed, T. (2014, February 28). Genomics 2.0: Putting Inova on the map. Retrieved from Washington Business Journal: http://www.bizjournals.com/washington/print edition/2014/02/28/genomics-20-putting-inova-on-the-map.
Russo, J. E., McCool, R. R., & Davies, L. (2016, March 14). VA Telemedicine: An
Analysis of Cost and Time Savings. Telemedicine and e-Health, 209-215.
Schadelbauer, R. (2017, March). Anticipating Economic Returns of Rural Telehealth. Arlington, VA: The Rural Broadband Association. Retrieved from Foundation for Rural Service.
Keynote Forum
St Cloud VA Health Care System, USA
Time : 10:10-10:50

Biography:
Jonathon C Guyer, PMP. Enjoy and excel in developing leading-edge, innovative customer-service programs that incorporate pioneering uses of technology. Proficient at bringing key stakeholders to pivotal meetings to develop efficient, collaborative processes that benefit all participants. Skilled at coaching patients and staff in effective communication and ethical work practices. Excel in developing creative solutions for health information exchange implementation.
Abstract:
Statement of the Problem: Patients most in need of medical care are the least likely to use electronic medical technologies. The purpose of Health Hub is to bridge a gap between patients needing assistance and the medical programs available.
Methodology & Theoretical Orientation: New patients are scheduled for a 15-minute Health Hub appointment. At any time patients can request an in person or over the phone assistance. Clinicians refer patients to the Health Hub for information, support and enrolment.
Findings: Patients without computer proficiency are less likely to use the new medical technologies. Empowerment and support increases patient program engagement and efficiencies.
Conclusion & Significance: Computer and mobile support increases likelihood of program use. In turn, increases patient wellness and reduces health care costs.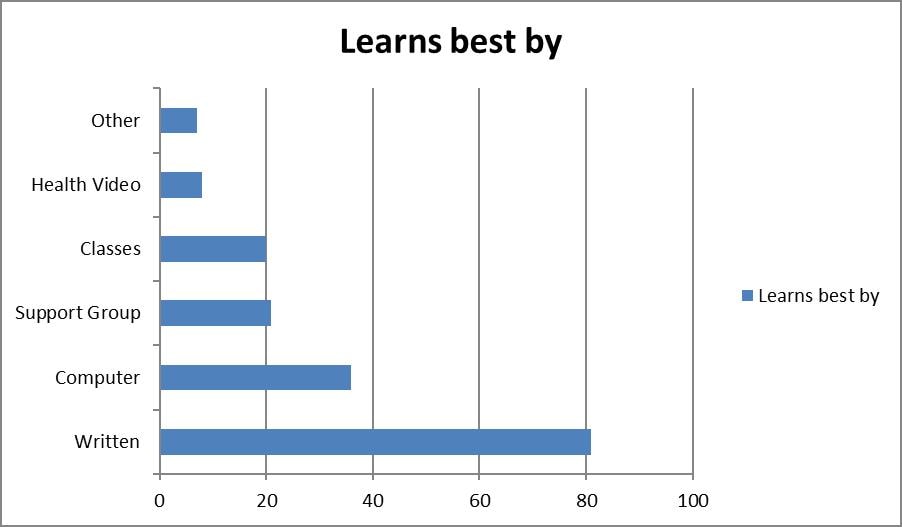 Recent Publications:
Urmimala Sarkar (2010) The Literacy Divide: Health Literacy and the Use of an Internet based Patient Portal in an Integrated Health System-Results from the Diabetes Study of Northern California. Journal of Health Communication 15: 183-196.
Ruiz, G. MD (2006) The Impact of E-Learning in Medical Education. Academic Medicine. 81: 207-212.
Alquraini, H (2007), Factors influencing nurses' attitudes towards the use of computerized health information systems in Kuwaiti hospitals. Journal of Advanced Nursing, 57: 375–381. doi:10.1111/j.1365-2648.2007.04113.x.
Peterson, Michael W. MD (2004) Medical Students' Use of Information Resources: Is the Digital Age Dawning? AM; 79: 89-95.
Annette De Vito Dabbs, RN, PhD (2009) User-Centered Design and Interactive Health Technologies for Patients 27(3): 175.
Keynote Forum
Mercy College, USA
Time : 11:05-11:45

Biography:
Marion Ben Jacob has a Ph.D. in theoretical mathematics and is ABD in computer science. She is a Professor in the Department of Mathematics and Computer Sciences at Mercy College for over 36 years. She teaches courses in mathematics and computer science, both in the traditional classroom and online. She has published articles on, assessment, mathematics, computer science, computer ethics, pedagogy, online teaching/distance education, collaborative learning, and global learning. She is the editor and a contributing author of Integrating Computer Ethics across the Curriculum. She is the author of an e-book, Computer Ethics: Integrating across the Curriculum.
David Wang, M.S, is an Associate Professor of Computer Science at Mercy College. He has led several NSF STEM and Microsoft grants totaling more than $1,000,000. He has served on the Content Advisory Committee for New York State Teacher Certification., as well on the Computer Science Review Committee for the joint ACM & IEEE 2001 Curriculum Project. As Associate Dean of School of Liberal Arts, he was a member of college-wide strategic planning committee and led the school's academic program assessment efforts.
Abstract:
Assessment is an important factor for improvement on the part of the users and stakeholders of telemedicine programs. It provides feedback from which those involved can learn and make the necessary changes to enhance the operating environment. This presentation will discuss the following aspects of assessment with regard to telemedicine:
1) Computing methodology and software systems, including the valuation of the different technologies used today: pro and con, and the issues and problems that presently exist and how to improve upon them and
(2) Ethics, including the assessment of clinical practices, e.g. the delay in treatment, compromised databases, doctor-patient relationship, equity of access, and threats to privacy and
(3) Training of providers, including the design of courses.
With regard to the last subtopic, we will provide a somewhat innovative approach to assessment that will enhance the preparation of telemedicine providers for future success as creative and analytic providers of the future. The presentation will address the classification and goals of standard approaches to assessment, and a model of how to accomplish the aforementioned inventive approach, and its relation to mathematical concepts.
Recent Publications:
1. Ben-Jacob, Marion. (2017). Assessment: Classic and Innovative Approaches. Open Journal of Social Sciences, Vol.5 No.1. Accessed at http://www.scirp.org/journal/JSS/.
2. Ben-Jacob, Marion. (2014).Assessment: Categorizations, Supporting Technologies, and a Model for Betterment. Pensee Journal (ISSN: 0031-4773), Vol. 76, Issue. 7. (with T. Ben Jacob).
3. Currell, R., Urquhart C, Wainwright P, et al. (2000). Telemedicine versus face-to-face patient care: Effects on professional practice and health outcomes. Cochrane Database Syst Rev; 2:CD002098.
4. Hailey D., Roine R., Ohinmaa, A. (2002)A. Systematic review of evidence for the benefits of telemedicine. J Telemed Telecare, 8(Suppl 1):1-7. 5. Kidholm, K., Ekeland, A. Jensen, L., et al. (2012). A Model for assessment of Telemedicine Applications: MAST. International Journal of Technology Assessment in Health Care, 28:1. 44–51.